As we've already established, choosing an IT partner early for your startup or organization is important to get done early. But how do you choose the right partner? What do you look for when wading through the endless sea of IT companies out there? One of the most important things to ensure your new IT partner has is employees with an ISACA certification. While the ISACA offers more than a few different certifications, ensuring your IT partner has current certifications with the ISACA ensures that your data is in the hands of someone who can best protect it and prevent you from experiencing a cyberattack or downtime due to a breach.
What is the ISACA?
Previously known as the Information Systems Audit and Control Assocation, The ISACA has been part of the IT community for more than 50 years now. Now going by acronym only to more broadly reflect the range of certifications they offer, today the ISACA serves over 150,000 professionals in 188 different countries. The certifications and trainings they offer help to better prepare IT professionals for cybersecurity audits, IT system maintenance, and connect them with a network of peers to engage with.
What is the difference between the certifications the ISACA offers?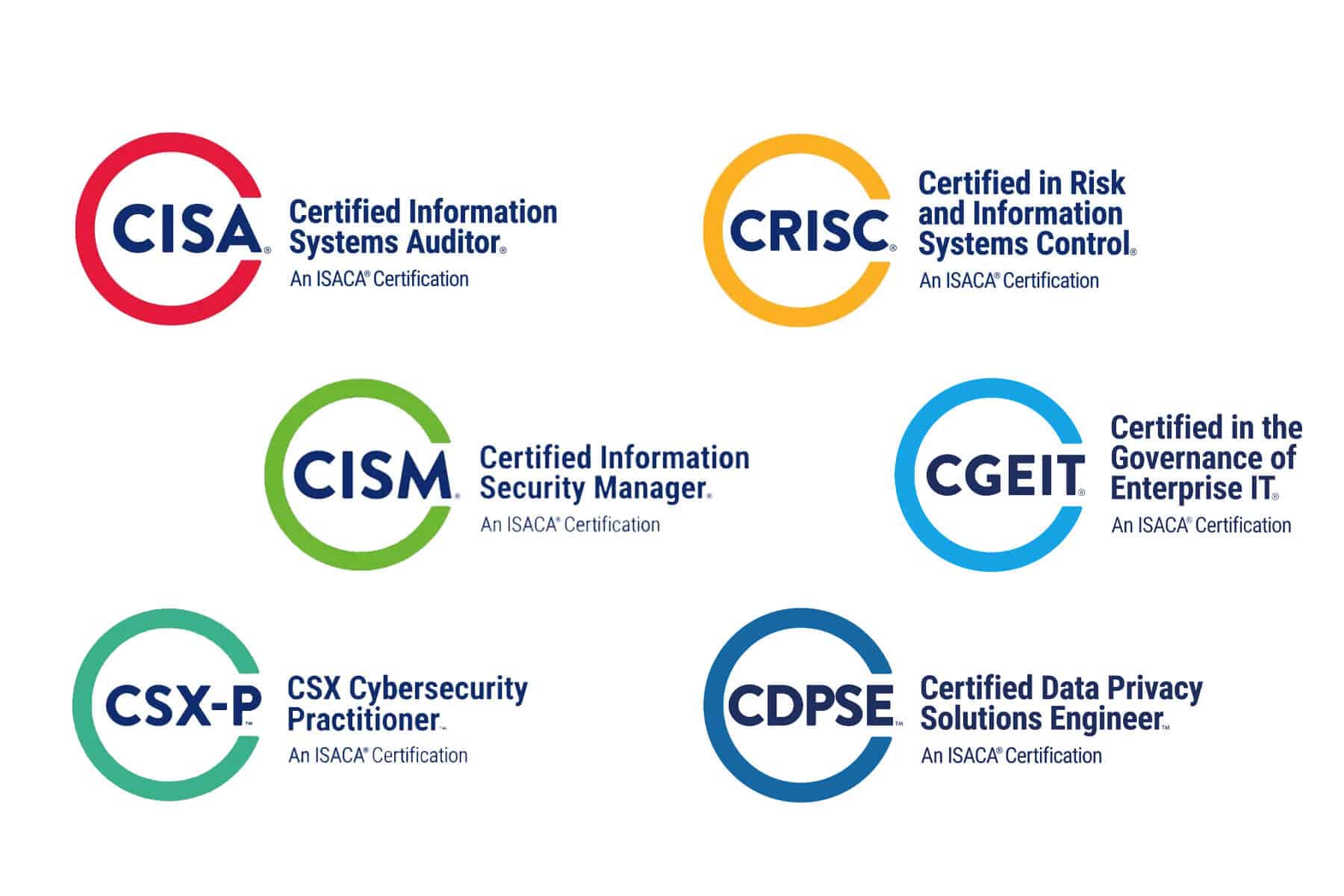 While the ISACA offers many different training programs, courses, and other learning sources, there are six main certifications offered that add legitimacy to your technology partner. They include CISA, CISM, CRISC, CGEIT, CSX-P, CDPSE. Each of these certifications focuses on different aspects of cybersecurity practices, from managing sensitive data to scaling cybersecurity practices to enterprise levels. For example, the CISA certification ensures your technology partner is equipped with the knowledge and expertise to audit your cybersecurity system accurately.
What does this mean for your business?
Working with an MSP that has a CISA certification ensure that the audits performed by will meet the standards established by ISACA and will be well-documented and thorough. The MSP will be able to clearly define expectations and document the entire process for you. From this, you'll be provided concrete steps and input on how to mitigate or remove threats from your organization. The CISA certification, or any ISACA credentials, ensures that your technology partner knows what they're talking about, and has the certifications to back it up.
TSP and ISACA
In March of 2022, Tech Superpowers (TSP) took an important step towards ISACA compliance. After a week-long bootcamp, plenty of review and studying, and rigorous testing, Brandon Armstrong, Senior Engineer and Cybersecurity Specialist at TSP earned his CISA certification.
At a high level, the CISA certification means that Brandon and the Tech Superpowers team can audit, control, monitor, and assess an organization's information technology and business systems. What that means for our clients is that our cybersecurity audit work is backed by a world-recognized certification, showing that we know how to assess their data privacy and information systems risks." - Michael Oh, President of Tech Superpowers
Are you looking for a technology partner to help you grow your business correctly? Contact us to learn more about our managed IT services. Looking to understand how your organization's cybersecurity protections stack up against the best? TSP's cybersecurity audits are backed by years of experience and ISACA standards and give you concrete steps to bolster your defenses and prepare your business for cyber threats.