What is Outsourced IT Support?
Outsourced IT support is when you trust an MSP (managed services provider) to handle some or all of your business's IT. This can include IT infrastructure, cybersecurity, network monitoring, cloud migration, disaster recovery, and more. Outsourced IT support is more than just calling a technician to fix a broken computer or a disconnected server. Outsourced IT support involves building a partnership with a dependable MSP to protect and monitor your data and digital infrastructure. This partnership goes beyond quick fixes and band-aids and works to monitor your network, neutralizing threats before they happen continually.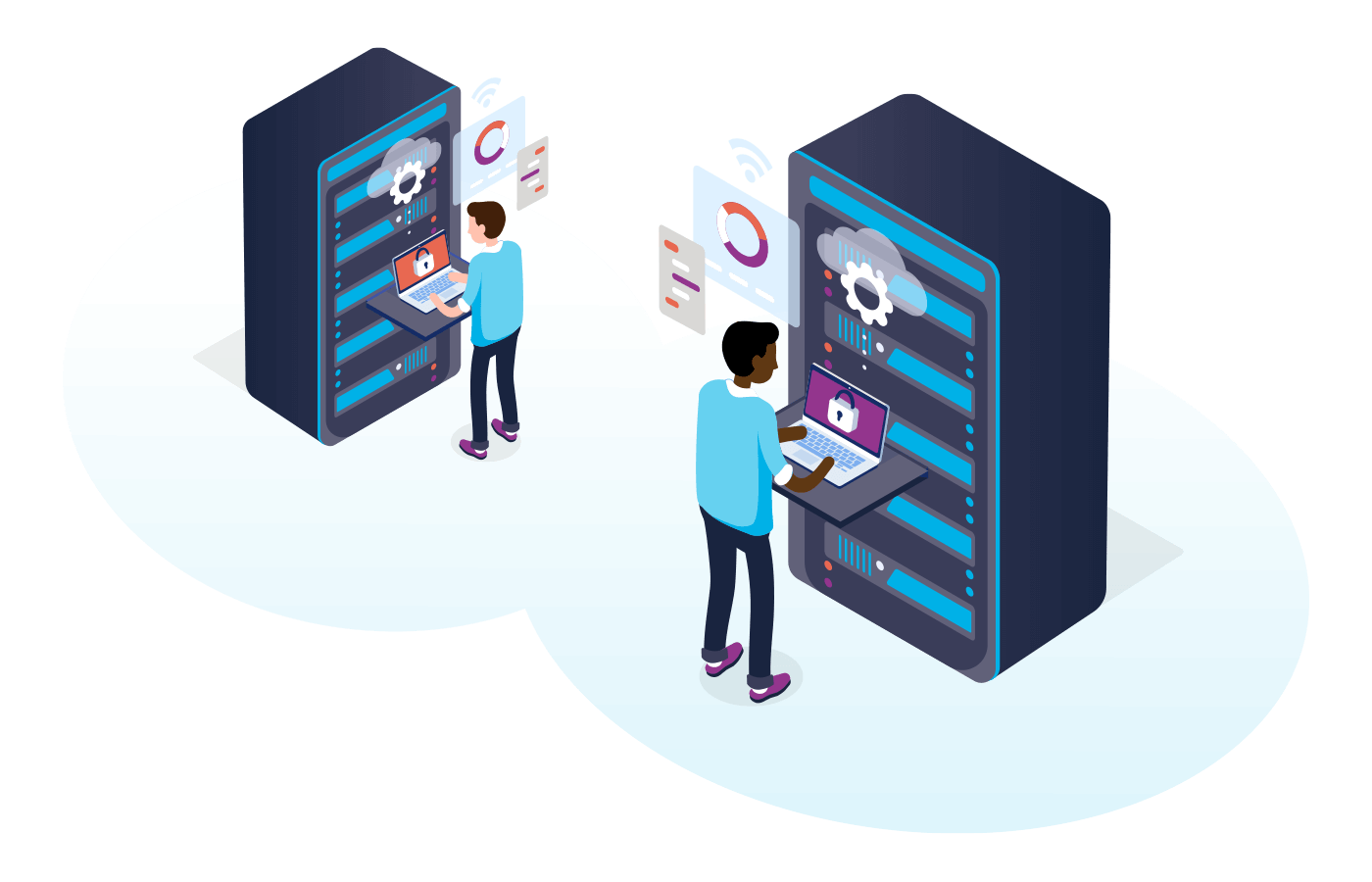 What Benefits Does Outsourced IT Support Provide?
1.   Savings and Predictable Budgeting
Outsourcing your company's IT support can save you a lot of money. The costs of employing a full-time IT staff and developing your own internal IT department and operations are much higher than partnering with an MSP. In fact, according to a study by the MIT Sloan Management Review, a $96.14 million increase in IT outsourcing led to an average of a $121.14 million drop in operating costs in IT and other non-IT functions (sales, administrative fees, etc.)
Outsourcing your IT support can also help you manage your IT budget. Rather than paying to fix issues as they arise or replace equipment as it breaks, most MSPs charge a flat monthly fee and help you to develop an annual technology budget. This saves you time and money in the long run.
2.   Professional Expertise and Reliability
No person can cover all the specific skills and sectors in the IT field. You rely on your IT staff to handle various services by staffing IT internally. These services span from network monitoring and cyber security to technology deployment and cloud integration. If you can only afford a single IT technician, they'll need to be a bit of a jack-of-all-trades and often aren't experts in any specific service. When you outsource your IT support, your MSP brings a diversified team of dedicated IT professionals who work across many industries. Rather than have an internal employee stretched thin across many difficult IT areas, your MSP can assign a qualified expert from their team specializing in the skill needed.
Reliability is also a huge benefit to outsourcing your IT support. With an internal employee, your IT service and projects can be disrupted by an employee on sick leave, PTO, or leaving the company, which puts a strain on company resources. With an outsourced IT support company, you never have to worry about a break in service or a period of increased risk.
3.   Reduced Risk of Downtime or Cyberattacks
31% of companies have had their operational technology compromised. Make sure this doesn't happen to you by outsourcing your IT support to a trusted MSP. When you have a professional IT team on your side, you reduce the chance of server downtime or a cyber attack that leads to a data breach. On average, a data breach costs a small business $150,000. You can enjoy peace of mind knowing your data is safe and secure by investing in a trusted MSP that monitors your network security to detect cyber threats before they escalate. An MSP will also work with you to identify and address gaps in your cybersecurity that could pose a risk to your data.
How do I get started with Outsourced IT Support?
If you're ready to outsource your business's IT support, the next step is to find a trusted MSP. Finding the right company to protect your data and give you the peace of mind that your IT is operating safely and efficiently is daunting.
Things to consider when choosing an MSP include:
How long has the MSP been in business?
Do they offer a variety of IT solutions, or do they specialize in one area?
How much will the MSP charge for their services?
We've laid out the top things to consider when looking for a trusted MSP to help you find an MSP that will align with your business needs and goals.
What Makes Tech Superpowers Stand Out in Outsourced IT Support?
1.   Long-Term Partnerships
A holistic approach to problem-solving and IT projects is at the core of our business values. Rather than simply providing technical resources, we connect with clients on multiple levels, providing solutions that support long-term partnerships. Our diverse team includes architects, Apple techs, Windows specialists, MBAs, and business consultants. This diversity empowers us to be experts across a wide range of services and why our customers trust us for all their IT needs.
2.   Apple & PC Versatility
Our specialty in Apple IT support gives us a significant advantage over other MSPs. While many businesses still operate in a Windows-only world, Macs are becoming more prevalent and preferred by many in today's modern workplace. Our ability to integrate our services on both PC and MacOS systems sets us apart from our competitors.
"Ever since our founding, TSP has been serving the needs of both Mac and Windows users. Unlike many MSPs, we can deploy dozens and even hundreds of Macs to businesses in scale, alongside Windows systems." – Michael Oh, Founder
3.   24/7 Remote Monitoring
We don't stop monitoring your system at the end of the day, or when we leave your site, Tech Superpowers offers 24/7 remote network support. With our industry-best monitoring tools, businesses can immediately detect and resolve IT issues, track and optimize IT asset performance, and prevent security incidents before they lead to data breaches. This continuous monitoring allows businesses to guard against ransomware, malware, and other cyber threats.
Learn how our personalized IT infrastructure, IT disaster recovery, and other IT solutions help small businesses survive and thrive in today's highly competitive global marketplace. 
Contact us at business@tsp.me or 617 267 9716 below to learn how we can transform your IT.